Farmers feed the world, work long hours, and earn razor-thin margins. They are no-nonsense and rightly skeptical. And, to a farmer, a promise made is a promise kept. After years of research and proven results in the field, TCS is proud to offer yield-improving technology that significantly increases plant health and crop output. Yield enhancement is the holy grail of agriculture. In just two crops – corn and soybeans – increasing yield by 10% would create $30 billion of added value annually for farmers.
of added-value annually for farmers.
Yet, a double-digit yield trait has eluded agricultural science so far. It's a very tough nut to crack, but we've cracked it.
Introducing a New Class of Chemistry Enhancers
Supercharge Pest Management Formulations
Our deep understanding of core cellular functions has enabled us to develop a crop protection adjuvant that increases the performance of many fungicides and herbicides by 20 to 30 percent. By targeting a key mechanism that plant pests use to reduce the impact of toxins, we help farmers deliver a one-two punch of conventional crop protection products supercharged by our enhancer. That means growers need fewer chemicals for the same or better impact on pests. That's good for the environment and for farmers. Our enhancer also helps address issues around the evolution of resistance in pests, and thereby increases the product lifecycle of safe and effective crop protection chemistry. Our enhancer gives farmers a measurable performance differentiator.
Yield Increase of up to 34%
Our team has been hard at work at validating our yield-enhancing technology in more than 68 rigorous field trials carried out over 7 years and 9 growing seasons in North and South America. The cumulative data from these trials clearly demonstrates the efficacy of our yield technology. In corn and soybeans our trait has delivered yield increases of up to 34 percent – these are truly groundbreaking results.
In plant biology, our yield trait increases the activity of a key plant signaling gene, increasing yield up to 34 percent.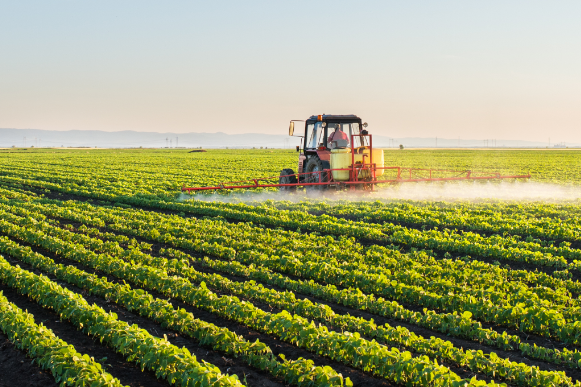 Plant Pests: More effective control
In chemistry, our chemistry enhancer reduces pest resistance to conventional crop protection products and delivers consistent performance increases of 20 to 30 percent.